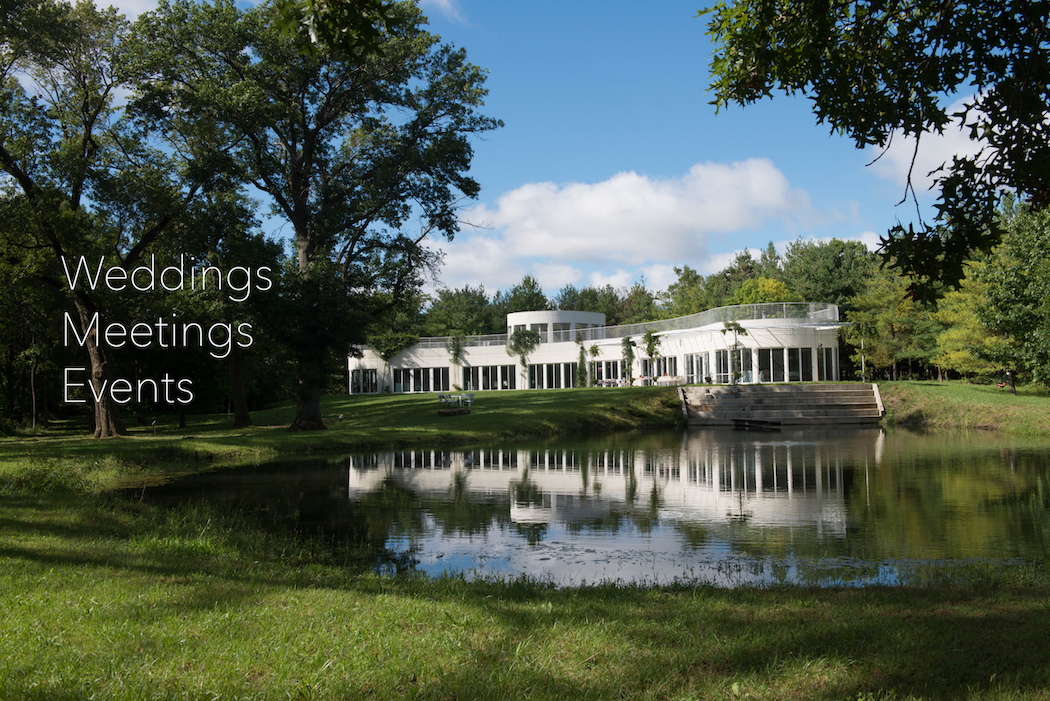 Stunning Architecture in a Magnificent Old-Growth Forest

Prairie Glass House is inspired by some of the great modernist houses of the twentieth century—but it is also unique in many ways. In fact, it is a very twenty-first-century building.

All its exterior walls are gentle curves. It has 94 double glass doors opening out onto a magnificent prairie forest. In summer, open all the doors and it is a breezy pavilion. In winter, it is a warm oasis sitting gently in the winter forest.
The house is situated in 17 acres of forest on the edge of Champaign IL, a remnant of the original Big Grove, including some of the largest oaks in the region, up to 350 years old.
The grounds include: the multi-award winning Victor meditation hut by Jeffery Poss, architect; a picturesque pond with jetty; and the pyramid, a homage to the Mississippian culture and the people who for thousands of years lived in the forest on this very site.
About the House
Prairie Glass House is a private residence, available for hire for events—weddings, functions, and meetings.

70 people can be seated for a meal inside the house, 250 standing and sitting inside and outside, with space to set up a tent with further capacity abutting the house, up to 300 people seated. We have chairs, tables, table settings, and table linens for hire.

Prairie Glass House is located on northern outskirts of Champaign-Urbana, approximately 1 mile from I-57 and I-74. The property has a large, shaded parking lot with a short distance from the house, as well as passenger drop-off and disabled parking at the house itself.